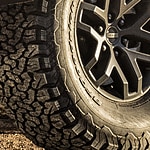 If you have a truck or an SUV, then you have a vehicle that can allow you to do some serious off-roading. However, you may be wondering how to get started. Here are some tips on how to begin your next off-roading adventure.
Forums
There are a number of off-road forums filled with people with vast experience in taking an SUV or truck over different types of terrain. These forums offer lots of valuable free advice,.

Local Clubs
?Just about every city and town has an off-road club that you can join.
Read More